We know it seems tempting to do your bathroom remodel all by yourself. Those DIY shows, magazines and videos make it look really easy. Here's what they don't tell you – they're either professionals themselves or they have a team of professionals guiding them off camera, so their projects are done to perfection. At Team Contractors, LLC, we'll get your bathroom remodel in Rockaway, NJ, done the right way, the first time, and can work with almost any budget.
Bathrooms Increase Your Home's Value
You'll notice buyers go to two places in a home first and quickly – the kitchen and the bathrooms. Those will be your two biggest selling points, but it also means those are the two most important rooms for you, even if you never sell. Why? They get used the most, and they provide the worst experience if they don't function properly.
We have decades of experience helping homeowners just like you get the bathroom remodel of their dreams without the hassle and mistakes that can come from doing it themselves or hiring a local handyman.
We Keep Your Home Up to Code and Safe
It's easy to overlook building codes and regulations if you're not familiar with them. We are well-versed in and strictly adhere to building codes, which earns us incomparable customer reviews. Staying code-compliant keeps you safe by keeping your home structurally sound.
We also understand all OSHA regulations, so our work area will always be safe, taking every measure to protect other areas of your home. We put safeguards in place to protect children, the elderly and pets, keeping everyone out of harm's way.
We Have the Connections to Save You Money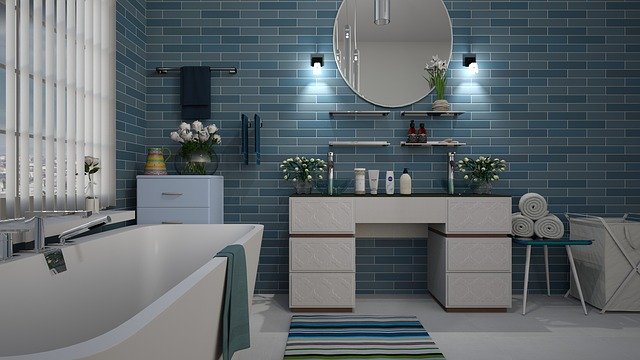 Image by DarthZuzanka from Pixabay
A big part of every homeowner's remodel budget is for supplies. If you or a local handyman do the job, you won't have the connections we do. We have a lengthy list of vendors we regularly work with. And, chances are, we've got a connection that will save you money.
If you're on a strict budget, we can work with one of our vendors that provide us deep discounts on some items, helping your dollar stretch even further.
We Help with the Big Picture
We know how exciting it is to think about a bathroom remodel and all the wonderful things you want to incorporate into the room of your dreams. We want to help you in your vision and make sure what you're envisioning makes sense structurally and that it will give you what you're looking for now and long term.
Through our three-phase project development process, we make sure no stone is left unturned.
Discovery
We assess your goals and the suitability of your home for your envisioned remodel. We then provide free estimates and recommendations.
Approval
We work alongside you to get your approvals for every step necessary to bring your project to life. We'll enlist the help of architects, engineers and anyone else we think will make your bathroom remodel exactly what you want it to be.
Execution
We hire everyone we need to get the job done. We vet all crews who will be onsite to ensure they're the most qualified and professional in their field.
Your Total Satisfaction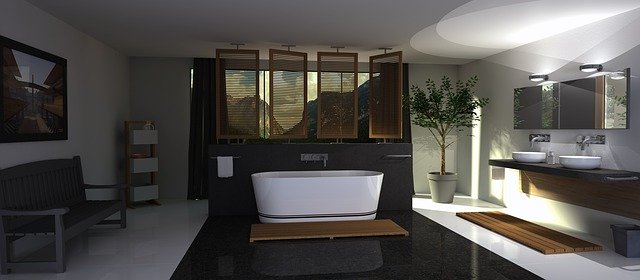 Image by Jean-Paul Jandrain from Pixabay
Customer satisfaction lies at the heart of everything we do. We will bring your home renovation to life in a way that keeps your home structurally sound, your budget intact and your timeline respected. Contact us for your bathroom remodel in Rockaway, NJ, by calling 973-453-2537, texting 973-349-8686 or filling out a contact form here. We look forward to helping you with all your renovation needs.